Careless
MAG
October 15, 2013
You said I would never get around to
Unpacking.

But I did,
In a stale hotel room,
On a carpet floor that felt like
Old teddy bears.

And as I looked through
The battered suitcase,
I realized I had left your
Picture behind.

That picture, the one of you
At the state fair
Holding a slushy cup which looked
Oversized in your
Tiny hands –
We always joked about how small your hands were,
Putting them against ours.

I remember you had squatted beneath the
Popcorn concession stand –
Slurping from your striped
Straw,
Orange shades entangled in your
Frizzed hair,
Your blue sneakers dabbed with
Dirt.

And I saw how beautiful you looked
Sitting there,
And I had snapped the picture with a
Disposable camera,
And the lighting came out bad,
With the sun making
Half your face too bright.

But I kept it because
It was the only picture I had of you –
The only one you would let me keep.
You knew I had loved it,

Even if the corner was
A little bent
From carrying it around
Too much.

And what could have
Happened to that
Photograph?

I decided I must have lost it.

I guess I was always
The careless one.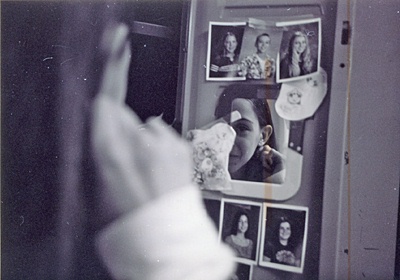 © Kaleigh W., Pompton Plains, NJ