Drunk on Byron
September 29, 2013
A citadel of beauty now fades into dust.
You no longer look at me the way I do.
When your heart beats mine does too.
But this heart of mine beats faster when looking at you.

Shivers down my spine,
nostalgia pollutes my mind,
yet I still do not see sorrow in the shine of your illustrious eyes.
I cry more than you cry.

A wilted rose represents my woes of losing you.
I will no longer be able to crawl into your arms.
When I hold closer you hold back.

The night hides a secret too dark to reveal.
Love is an emotion easy to feel, but when it collapses like a bridge it is hard to heal.
Like a losing game which drives you insane,
what once was seen as pleasure can be the source of pain.

Memories of you are like a tattoo on my skin.
Hard to remove. Even when I blink and try to forget.
You will always see me as a past regret.
A soul lost is a sin won. A love lost is a heart gone.
I surrender.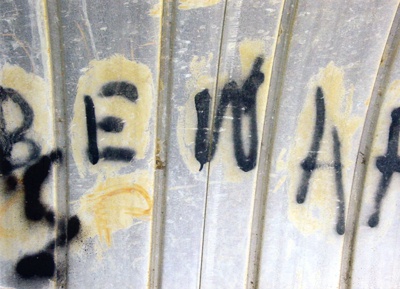 © Chris P., Highland Village, TX