Rachel's Raven
September 13, 2013
Brother am I to Rachel Raven,
Robert Raven am I.
Brother of the girl that died,
Mourning the death of Rachel Raven.
Mother then died,
Then father and Renee,
Falling like stars on the final day.

I am alone now, just me,
Living at the feet of God's mercy.
Struggling to light my way,
With things I yearn to say.
Mourning I am,
Of my sister, Renee.

"Robert." Rachel said,
But it wasn't Rachel,
It was a raven instead.
Ravens, I must explain,
Were Rachel's favorite birds.
Dark and foul are these fowl,
But that's the way she was strange.

My voice returned from it's stray.
"Rachel, I hear you,
"Why did you die that way?"
The raven only said, "Robert",
As if our conversation was from an exert.

"I wish you would return,
"There is still so much you had yet to learn."
Again the raven only said, "Robert".


Onto my lap, I let my head land,
It then said, "By Father's hand".
I then understood,
What my father had done.
What "games" he had won,
As if taking his own family's lives was fun.

The last thing she said, before disappearing,
"Be strong, Robert Raven,
"Of your weakness I'll be hearing."

Rachel's raven, then, disappeared,
It flew out the window.
Like all my hopes and dreams,
But how would you know?

The shameful distance between my heart and my brain.
I may as well be blamed.
If she hadn't been there,
I would have been maimed.
She jumped in front of my sleeping form,
Rachel died in my bed, in my arms.
Lulling her to her final slumber,
Trying to sing her lullaby without a stutter.

Her brown eyes looked away from me,
As I sang of a fantasy.
The rest of my family came like a mob,
Just after she passed, and I began to sob.

Two days later, it was mother,
Then in two more, Renee.
After that,
Father hanged himself on the sixth day.
He left a note saying he couldn't do this anymore.
He couldn't stand to see the bloodstains that his hands wore.

I didn't understand it at the time,
All because I was in my prime.
I was so naïve,
In a way that no one would believe,
The suicide note was the key,
To unlock the truth that it was not I who killed them,
But he whom hanged himself by the limb of a tree.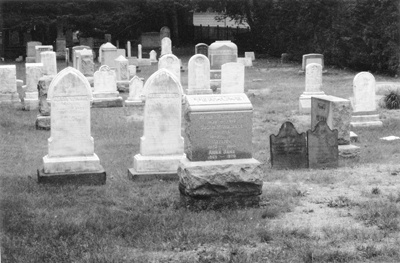 © Chris C., Pequannock, NJ