Iron Heart
September 8, 2013
A man once told me he believed me cold...
A man once told me my heart was not mine to hold.

So...
The fictional character, the cage protect, wield the care for her and seemed perfect.
An angel for your remembrance, shattered remains, the pain in December tense, you clatter in chains.

Plaster grin, they hide inside, wide pretend pride they think they took you for more then a ride. But you deceive the deceiver, past tense they're the griever, because you're bitter, fire spitter, the woman who claimed and shamed the hitter. Frost bite in the night, you're not the believer, love never held you on as the receiver.

He once told me... He knew I fake it.
He once told me... No man could break it.

They think they wield a flower, a beauty such as a rose, the cage didn't block rage.... It concealed what was froze. It beats... Your heart heats, but mine does not flutter, it pounds, surround sounds but love remains in the gutter. You ask, what it is I conceal, what is hidden, why is honesty so forbidden that you never and forever realize it's not real?
....That Answer, is what lies beneath what you feel, beneath the emotion you steal.

He once told me someday, I would meet my match.
He once told me, someone would realize I was the rotten catch.


I am the thief, I am the liar, cheater and the taunter. I earn your trust, work as lust and allow you to be the flaunter... Beauty, smiles and lovely words, you flock in herds but you should never judge a book by the cover.... I will never truly be your lover.

I hate you, I check mate too then I am a ghost, move to the next host as fate knew. You assume love will bloom but my heart has nothing but doom.


He once told me he saw my inner part...
Oooh, but he was too humble... His resistance soon did fumble.
Ashes to ashes we all fall down.
Ashes to ashes, He fell for my picture perfect crown.



He once told me he saw my inner part...
To late to see the devil in me, I was vain from the start.

He once loved me....Me And my IRON HEART.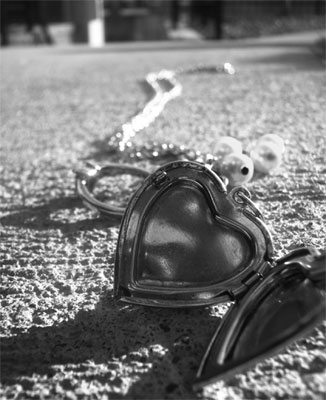 © Francesca Y., Robbinsdale, MN