White and Black
September 9, 2013
If I just rip back my sleeve
If I just show you my arm
You will see what makes me so entitled
You will see a color that brings me galore
I am born into a ranking
Of lavish desires to be mine
Of rights that should belong to much more
Than just my color.

If I throw back my hood
If I look into your face
You will see eyes that match the ocean
Ones that change with my surroundings
Bringing a saddening beauty
Of eyes that belong to a status
Of a reflection disgusted by itself
When it should be proud.

We are told to be proud of what we look like
What we do
How we contribute
But when I rip back my clothes
And show you the bare nakedness
Of my color
I am ashamed-
Of how others like me
Use the color as power..

But to me-
No matter how I try to paint it
No matter how I attempt to poison it with ink
No matter how I want to change
It is my color;
A color that reminds me of my heart
I can be strong and caring
I can protect those
With a different color on the outside
But with the same color of heart.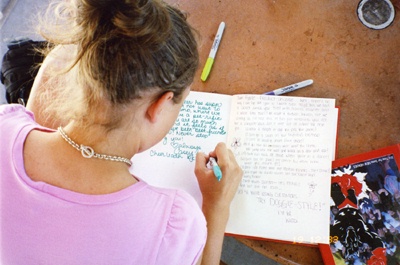 © Jessica S. Pheonix, A