Random # 9
August 18, 2013
Smile plastered across your face,
Lost in a despairing place.
Condemned dreams gone to waste,
When hope becomes tortuous and you question your faith.
Could it be worse?

Refusing to cry, already cried so hard;
Each tear a knife for a soul so scarred.
Numb from the feelings you disregard.
Which is the real you when you're a two-faced card?
What is truth?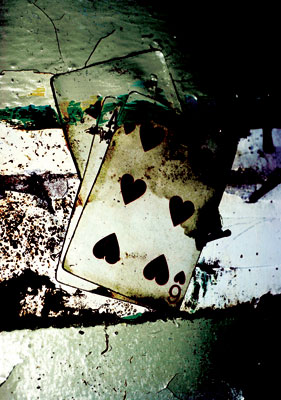 © Tracy A., Scarsdale, NY