Once you've been to hell and back
August 8, 2013
"once you've been to hell and back"
i.
I was always dressed in white before he happened.
Knee-length slips with no shape. Mother's eternal summer child.

ii.
The hole I fell into was not his first hole. He is a hunter with the patience of death.
He would have waited forever for the moment I accepted the inevitable.
Eventually I stopped watching where I stepped.

iii.
The first seed I tasted only relief that the hunger was over.
The second seed was sweet guilt, disappointment that I hadn't held out.
The third froze me, burned like decay.
The fourth and fifth were freedom.
The sixth was power.

iv.
As soon as you enter death starts seeping into your bones like frost.
He might have been different once but now even his eyes are nothing but cold.
This cold has frozen my bones into steel.

v.
I have never known winter.
The seasons play out the epic of my marriage bed.
I feel the rot come through the ground,
but all I know of the world above is warmth.

vi.
Someday, when he is old and tired and too cold to continue
I will wrap my dead summer hands around his neck and take the crown from his head.
Death with be mine.
Until then I wait.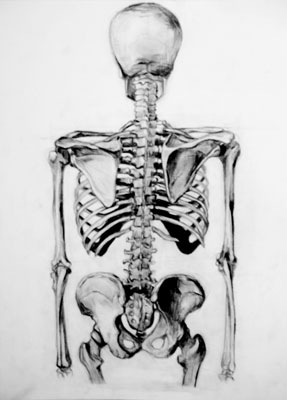 © Nina G., Nashville, TN