Package Deal
August 14, 2013
The sun is setting
slowly slipping away,
and with it,
go the memories.
The bad,
and even the good.
It makes me sad to see those ones go,
but they must.
Good and bad,
they walk together,
hand in hand.
To forget one,
the other must also be forgotten.
I do not wish to remember that last goodbye,
the last bitter sweet embrace,
and lastly,
I do not want to remember
the way your beautiful features,
twisted into something ugly as they saw my face,
for the last time.
I do not,
I can not,
remember these things.
They take my breath away
and destroy every single part of me,
devouring me,
from the inside out.
However,
there are things I wish I didn't have to let go of,
things I want to remember.
How you held me,
like you were afraid to let go.
How we were so close we one,
and how I knew you and you knew me,
better than anyone else.
I want to remember you as you were,
before everything started falling apart,
slowly crumbling.
But if I remember the good,
I must also remember the bad.
And now,
as the sun slowly vanishes,
my memories,
and you,
go with it.
Because although I wish to rememeber the good,
I just can not handle the bad,
that comes with it.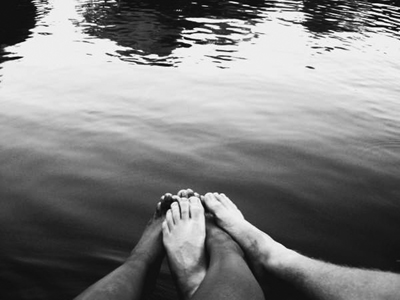 © Michelle W., Ada, MI