Culinary Clues
August 2, 2013
I am always in a hurry
I stuff my stomach and zip zap zoom
For I am waiting for something else
The fusilli is gone and the bread maimed,
Now it's a lil' longer and then no wait.
Isn't the last bits of your favourite dish
The best part?
When only the saucy sauces and
The yummy spices manage to tide
When you can take in the rawness,
The actual makings of a chef's imagery!
It's forbidden by social norms to just lick the plate
from the heart, and destroy all the mystery
But aren't they reminders of a delicious past?
A time hastily passed but now reminisced.
The miasma of aroma teases a bit,
Your tongue longs but strange eyes calculate you,
Isn't it just like life, pressing questions left answered?
Aren't people like dishes?
There's so much to know
And yet you want to get to the bottom
Where you can get the perfect idea
About the exact formula of their subsistence
To see if you will fit together or will be like ketchup to cream
You also want to know
If they had a good time deceiving you.
Should we hurry? Should we not?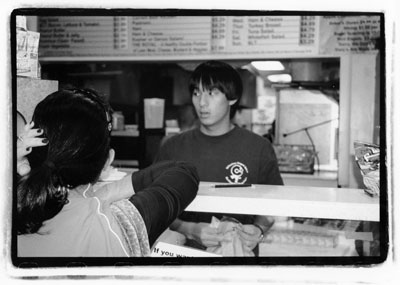 © Rachel D., Bethesda, MD