Invincible Summer
August 2, 2013
I've a silk blouse that falls
so gently over my thighs
and a coffee mug you bought.
In faded and defeated letters
it reads, 'Invincible summer.'
Summer, though, is no longer and
I've never known a winter so cold.
So here I sit and think of a
halcyon time by the ocean
where we found a conch shell.
Together we painted it the colors
of a soft horizon glow
where it's as if gripping hold of fire
and feeling a fuzzy velvet.
I use it as a paperweight
to hold down photos of us
and as a telephone to here your voice;
your tone like whispers of the sea.
Next to a photo of two lovers
laughing with the waves
is our half assembled puzzle
that takes me to a time
I wish I never knew:
Patiently lifting small pieces
they fall from your delicate hands
and as the snow begins to trickle
like ashes of a cigarette
you, too, slowly hit the ground.
Your intentions were gold;
taking the medication to get better.
But your motivation wasn't as bright;
for you, I didn't try hard enough.
My invincible summer
was taken away by a winter storm.
So I'll try to shut my eyes
that see best when closed,
just promise that while I dream
you'll sing to me sweet.
For when my eyelids open
I'll slowly walk to the sea
and there I'll let the waves take me.
We'll prove that together
we're invincible.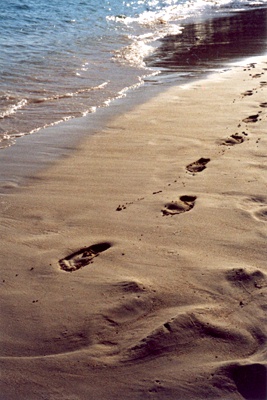 © Ashley B., Potomac, MD