To She Who Had A Secret
July 18, 2013
She wore the flower crown
as it lay perfect on her head.
She dreamt of growing up
as she sat in the flower bed.
She looked up to the sky
and asked to tell a secret
the stars began to dazzle
and she asked, "Can you keep it?"
They began to crumble
and she'd be lying if she said
she liked the way they twinkled
as they fell upon her head.
The beauty of the sky
reflected her chameleon soul
but betrayed the little girl
and it began to take a toll.
As she cried to the constellations
they made her feel so small;
morphing into a dream catcher
they hinted her biggest fault.
She dreamt of being a big girl
when she was still too small
and now she has to watch the stars
as they begin to fall.
As she squinted at the sky
she felt the star dust turn to rain
opening her blue eyes and soul
she started to let go of the pain.
She wore the flower crown
and slowly to herself she said,
"Lexus, you're finally free of secrets"
as she sat in the flower bed.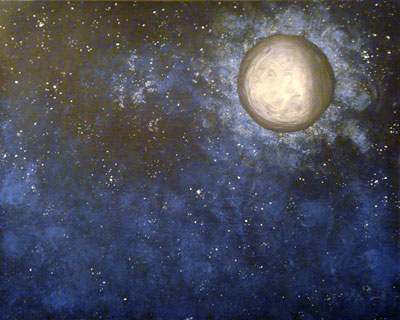 © Allison H., Vancouver, WA