Ouija
July 18, 2013
Connect to me by your hipbones and hollow slopes.
I will rest in the curve of your throat
And find your heart where mine has gone,
Where mine has drifted, where yours will come.
Sync to the thrum of my routine and you,
You will be between the beads of blood
That you saw swollen when winter released.
We in conjunction feel the deep starvation
Of two who crave a fate that we cannot reach.
Let us go.
But I will never forgive that which pulls you apart
Like the press of my spine.
Speak of none but our empty lips;
We will see to it that not a word is uttered
That would wrench us into years passed
Where we walked not as ourselves,
But as one with the letters and numbers
And yes or no and moving answers echoed
Inside of a hollowed shot glass.
Addicted to thoughts that distend from history,
Addicted to sadness that left footprints
From my palms to yours, from my hollow wrist
To your hollow throat.
Please, never leave me with six feet of sorrows
That I cannot share but with you.
You are the one who peels back my skin
To reveal the children we once were.
Who have we become?
I am you,
You are I:
Our souls linked like splits in time.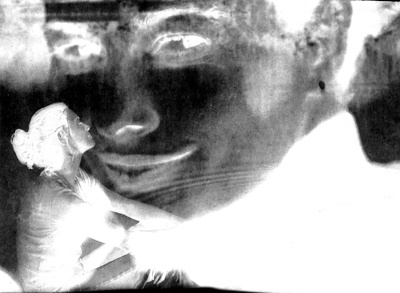 © Jodi H., Aberdeen, SD