The Circuitous Route of Love and Nature
MAG
July 12, 2013
Darling, let's go;
to a place we might wish to stay.
Where the honeysuckles fight
the foxgloves for the sun's
tender loving.
Where the red-winged blackbird soars
with elegance, a poppy
among a murder.
A place where we can lose
ourselves and the past.

Darling, I must go;
to a place I might be alone.
For where I am the honey,
suckling from the nonexistent breast,
I am losing the battle.

Darling, please go;
To a place faraway from here.
Your germination conquers me, wide
blossoms making it impossible
for me to spread my wings.
The crows are consuming the tender
lower, their vicious beaks tearing
at the flesh, the splash
of color is stifled.
The murderer has murdered
and our home is the remains.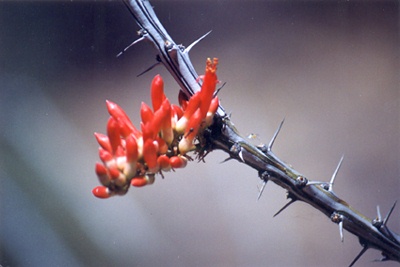 © Andy G., Phoenix, AZ