Stick Figures
MAG
July 7, 2013
Tattered lies are passed from mouth
to mouth,
Like a wool sweater in the slums.
Words are thrown like five point stars,
And saliva like fire, stings those on whom
it lands.

I don't think that you get
How the words you say cut and burn,
Like the Devil's whip you take them down,
Your cruel heart being the Devil in hiding.

The scars you see on arms and legs are
ever-small cuts,
Compared to the lashes you leave.
Like thread that splits and tears at the
clothing seams.

Like broken cries and smashed syllables,
You gnaw on someone else's bones,
Just to hide that you, yourself, are
fresh meat.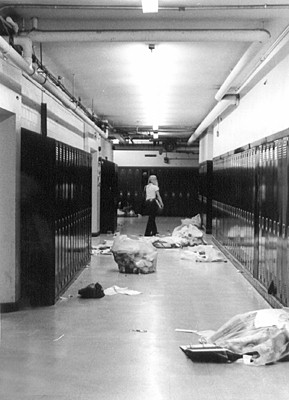 © Halsey S., Marblehead, MA