Avalanche
July 4, 2013
It's pushing down hard on my chest
and all I can do is try to catch my breath.
Been this way for such a long time
you think you're a quarter and I'm a dime.
I get beat step by step,
but you just wait you'll get what you get.
The sky is starting to grow black,
but I am not afraid, I don't take a step back.
I think this is my chance to be free,
to get away from the rules and finally be me.
The shadow engulfs my body
and the crows caw in harmony.
Then, the avalanche begins to fall
and on top of me there's an unleashed wall.
I guess I was right that there is no hope,
because I am only attached to your rope.
I bet you're happy to see my pain,
to you my life is a little game.
I try to get up and away from this mess
the stress holds me down and whispers, 'Take a rest.'
But I can't do that, I taste the grey in my life
and now I am starting to think twice.
I won't give-up because that's not who I am,
but I am going to give you the avalanche.
Here, please take it.. a gift from me to you.
You get to have all the things that you've put me through.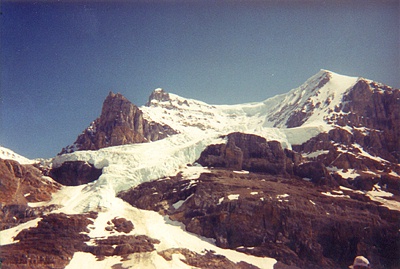 © Julie B., New City, NY