Just a Secondhand Friend
July 6, 2013
I'm just a secondhand friend to her, you know?
I'm at the bottom of her list as far as friends go

They say one man's trash is
Another man's treasure,
But she calls me trash behind my back
While she and her friends make fun of me for pleasure

I'm a straight- A student
And I prefer English to "txt talk"
But they call me a loser
And make fun of the way that I walk

But instead of feeling sad
For the friend that walked away
I turn my back on her
When she turns and begs for me to stay

I've got better friends
And I'm headed to college

Too bad for them, they didn't have enough knowledge to know that
Plastics don't have futures, they're, "So, like, totally fake."

Nerds are gonna rule the kingdom, and they're making a stake
They're claiming the jobs on the market
They won't care about popularity or whatever you call it

And after your graduation
You plan on your huge 12 month vacation, (thanks to mommy and daddy!)
But the nerds like me know better.

Instead of putting on a fake smile and choking out, "Bye, I'll miss you!"
We'll say, "Have a nice vacation, and I have to tell you in advance, I like my burgers without the extra ketchup," With a smirk.

Because the reality of it all is, you can get a job and work
But the nerds are the bosses of you all.

So the next time you go
Bully,
Cyber bully,
Call names,
Ignore people,
Mouth off,
Or anything else… Remember
They may be a nerd incognito.
And nerds have the intellectual capacity to understand that if a friend isn't there to pick you up when you fall,
They aren't a true friend at all.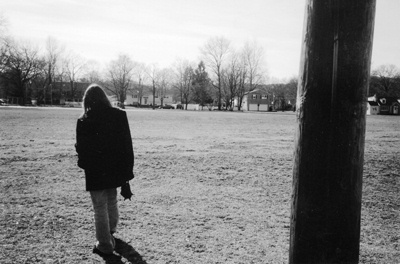 © Rosalie P., Pompton Plains, NJ