Just so
MAG
July 9, 2013
I.
We cannot be Route One, which slithers
up the coast in an Atlantic
Romantic fashion.
We cannot be the coveted, ephemeral rose
blossom.
We cannot be the scent of sea spray.
We cannot be a bittersweet chocolate.
We cannot be the song you heard
when it rained at night and the stars
shone through the clouds

just
so.

We cannot.

II.
You think I have forgotten:

The melody of our first dance
and the way you smelled when your
lips met mine.

A corner table in a coffee shop,
where our names are etched for
eternity.

The words whispered, naked and bare,
when the light tricked me into seeing
halos.

Wonderwall.

Freshly cut grass.

A peppermint scone and espresso.

"I think I've fallen in love."

with me?

III.
It's kinda funny now.
Origami, almost a crane,
but a misfold and
garbage.

We unfolded ourselves, peeled
each other off the paper,
set out to love what had become easy,
but only succeeded in ripping
what was already ruined.

We could never be Route One.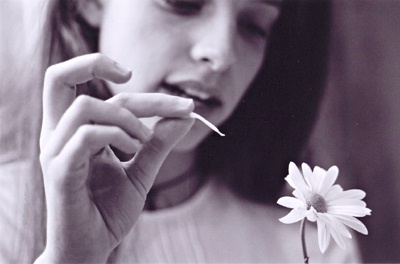 © Emily B., Houston, TX