At The Heart of Words
June 28, 2013
What makes a good poem?
Is it the way it swings from left to right,
metaphor to silky metaphor
steady behind the brash outcry
of battle-ready similes?
Or perhaps the alternating lines
of slant rhyme and precisely broken rhythms,
built on alliteration, allusion, melody.
A good poem must personify our deepest thoughts
and efficiently echo the ones on the surface.
Self sufficient stanzas
strike off on an adventure to make themselves whole,
not finding themselves cliché as a whole,
but here and there a carefully placed memory,
a dramatization,
a word we all will know.
There is something about the way a good poem is written
that echoes a bad one
in the same way that is does
those dull surface thoughts,
the difference being that
a good poem must capture
and build on the soul.
But then, the question arises,
what is the soul?
And the problem for the readers wanting eye
is that few but a good poem may know what they want,
what they are.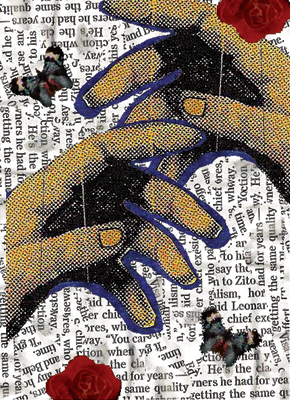 © Christine S., Arlington, VA