Hands Personification
June 26, 2013
My Hands tell a story and if you asked,
they would tell you with the wrinkles on their fingers,
they've seen coldness,
cracked by the icy conditions I was forced to shower in
as a little girl.

They would tell you how they were once slammed by a door,
shut angrily enough that it broke the skin
on their knuckles.

If these hands could speak,
they would admit that they've never danced
upon a sheet of paper,
moved gracefully a day of their lives.
They would speak meekly of every glass, plate, and vase
they've ever broken...
every slap they've received because of this.

If these hands could talk,
they would say that they recognize the weight of the bottle,
been dipped into the problems that come along with it.

They would speak of the pain
of being punched into the drywall,
time after time.

Whisper to you how they cried red,
the first time their fists kissed skin,
teeth.

If my hands told a story
they would tell you of how many times they sheltered my face,
count every tear they wiped away.
And every time their nails were dug into their palms to stop crying,
tears that never made it.

If they could speak to you,
they would leave you breathless,
boasting about how many beautiful girl's hands they've
held,
blushing because they know it wouldn't be much.

They would speak of how many other hands they've
shaken,
loved ones they've
embraced.

Rant about my mother
who created these hands,
this body.

If my hands could tell you,
if only they could speak.
I'd think they'd tell you
quite a story.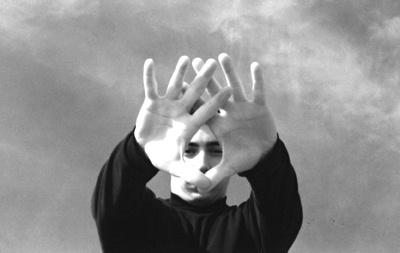 © Chris C., Milford, CT