Battlefield
June 8, 2013
Why must I chose a weapon?
To fight this battle?
I'd rather lay on the side
Watch the others fall and bleed
Feel my own heart beat
Listening to the quiet drum
As it rises above the trigger
Like I'm the independent drum
That the soldiers march to
That the soldiers fire to
That the soldiers die to.
Never faltering
Never changing beat.
It's as if I must stand here
Wanting to make a difference
But not moving my feet
Because if a pawn jeopardizes the game
Then the king falls
And the queen takes his place.
Still the drum beats
A hollow falling storm
That ends one song
By starting another
Like the fates and their string
I must chose which falters
I much chose which holds.
When they raise their filthy palms to me
My sight shifts back
I'm miles away
I'm inches closer
I'm just one step away.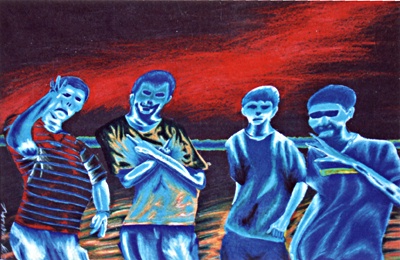 © Troy W., Kannapolis, NC