Changed
June 4, 2013
You changed.
You didn't come home
This way. You came home only
Slightly worn out, and
Just in time for our bedtime.
You tucked us in, and your soft
Subtle voice knocked over the glass of
Words to our favorite bedtime story and
They spilled in our ears.

You changed.
Your personality used to be quiet.
It used to stay hidden behind
Late nights at work and long sighs.
But now it's a storm whenever the
Clouds of our family clash. Your heart
Doesn't know how to balance anymore
Because it's the trembling thunder.
Corrie and I found shelter in each other,
Because the car that mocks our living room
Isn't safe when your voice of lightning strikes.
Daddy's the cumulonimbus clouds, then he
Turns into the other half of the storm.
No shelter there. No shelter in the heavy winds.

You changed.
Your eyes were light.
They were so bright.
But now they're dark.
They can only carry hurt mixed
With the desire to stay strong. They're
Like make up trying to cover up the pain,
But that's the worst brand, because I can read
You like a book.

You changed.
Your "I love you's" are lazy now, unless
The situation is their Adderall. I miss the way
You'd say goodnight, because those three words
Would shadow your hugs every night. Your
"I love you's" are growing extinct, and my
Actions are killing them off. They're replaced
With repetitive question of if I want to live with you guys.
You used to tell me you loved me all the time, but that ounce of sunlight
Is consumed with the many clouds of all the ways you
Can spew out that there's something wrong with me.
Then you put the umbrella of, It's Okay To Be That Way, over me,
As if it will protect me, from your rain, but it's hailing.

You changed.
You used to be so soft and delicate.
Now you're harsh. Cold. You used
To be so insightful. You were open to
New ideas. You were available to happiness,
But now you're up for rent to any sad buyer
Who's willing to pay in hits of depression.

You changed,
And I can't help but think that It's my fault.
It was me who gave you those lines on your forehead and
The sad excuse to go with them. The one that sounds like,
"it's from work." I'm the one who shoved the words, "you're
Sending me to my grave faster," down your throat, and I'm the
Reason why you couldn't stomach them.

You changed,
And it's my fault. It's my fault that your
Heart was as much as an elephant. It's my
Fault your eyes are a pool of doubt, and your
Personality, a storm. It's my fault that your breath
Runs from behind your teeth and hides in your throat,
Every time the phone rings. It's my fault that your
Audacity escaped you like it was Houdini.
You changed.
You're not the papa who I used to know, and
That hurts.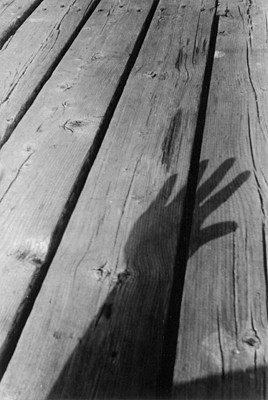 © Janet D., Marblehead, MA