It Could've Been You
June 4, 2013
Screams in the night broke the still silence,
A tragedy occurring
At tragic hours.
It seemed like all would rather pretend not
To hear,
Than chase nightmares.
A girl on the street, not alone, even though
Inside,
She was quite alone.
Desperation amidst pain, a terrifying face,
That of a beautiful
Monster.
Looming, he took her and did what he wanted,
And she screamed,
They dreamed.
And in the morning she was nowhere to be found,
But who was looking?
They didn't dare.
Maybe the next night it'll be one of their daughters,
Body broken and used,
As she finally sleeps.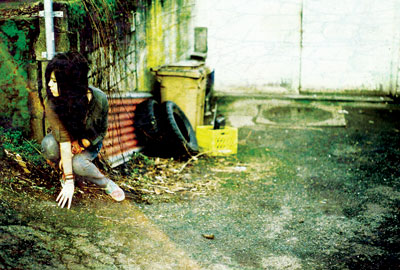 © Hailey J., Lake Oswego, OR