Suspense
May 30, 2013
let wide eyes curl over half strewn lips
the hollow curve of a neck sworn over skin,
tight as the air that pricks in your chest,
white as the blood shown sides from before.
a scream is what curdles in your collarbones,
a pierced echo like ears rung with discord.
twisted in intestines is the monster showing its
reared head, the beast come to perch
in your bent up bosom.
moments and moments and moments,
piled high like your waiting voice.
it will only come in the moment you forget,
a lapse of mentality and a release in pressure.
s
i
l
e
n
c
e
stretches like an eternity.
A whisper of winter chills over your spine,
the breath of a benefactor of hell
breaks free from the peace,
rises from beneath,
and kills the suspense.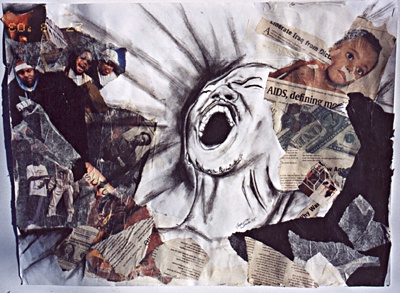 © Lashieta F., Kannapolis, NC