The Future
May 30, 2013
The future rings clear as emptied spring
in ears muddied with sins and vice.
What cures have reached fingertips into our past?
We are nothing but dust; we are nothing
but the scraped up, coal black, pill pumped remains
of a life lived in luxury and lust.
Who will recognize us when they scrape our bones
out of the chemical underground? Nothing lives
but words; once you fall in love you are immortal
in art, leaflets of paper that carry thoughts
into the forever that never comes.
We are bound into the molten crust
by stitches and needle-thin holes
and dog-eared bookmarks of where we left off.
I left off at chapter twenty-six,
a fair number that falls between pages
like an uncomfortably unfinished sentence.
It is a stylistic flaw, a gap in the character
that follows into future, a rebirth
of the virtues that fail once more.
Let the winds carry you and the twenty five others
where it may, sticking like bees into corners
of pollinated paragraphs. You will stay
until your chapters fade to black like holes in the folds
of time. Spin from ten to twenty-two, from thirty-nine
to fifty-six. From sixty-three to six feet down
where the future cannot reach
except for the brush of a physical fingertip.
Your thoughts are lost, your years have decomposed
to mere dust in the wind.
Mine are caught between the trees like a gasp,
a future foretold from my ink bled nail beds.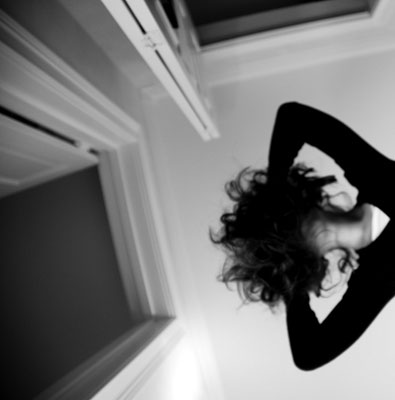 © Sarah M., Blairsville, PA