Hot Chocolate Teardrops
May 25, 2013
I remember a Styrofoam cup
filled with cocoa
it seemed harmless enough,
letting you have the rest
because I loved you and I didn't want
you to be upset.

I don't think you even raised it to your lips
didn't take one drink before
it was everywhere and
you were screaming and
there were droplets all over everything and
I felt betrayed almost, or maybe to blame is more accurate
maybe we wouldn't have stopped
I can't tell you where we were going
because that moment erased everything
but it was still and loud
then you both were quiet
I was shocked and I can't remember
if I started crying yet
but I remember her left
and you waited and I wanted nothing more than to go
but I didn't at the same time because
I was afraid
and the cocoa rain made everything
smell sweet
which seemed so wrong because a moment
like this shouldn't smell good
maybe that's why I'm not a big fan of sweet foods
anymore.

We went home soon after
I think
I don't remember the car ride
You must've been the one to drive
but I just remember arriving at your friends
and tears were everywhere like
cocoa
and you left to find him but first you
told me it was nothing and
everything was okay
but I couldn't stop crying because
My cocoa caused all this
and he'd still be here if you hadn't
thrown it.

If I'd been selfish or quiet or just
drank the rest but I can't
just do that because of the time when
I had popcorn that I just finished
and he asked for some but it was
all gone
and nobody knows how much I cried that night
over such a silly thing
but in my mind I was always told that
sharing is caring and
I loved you but I forgot to share
so I wanted to start
and that's why I made sure to
but I shouldn't have
so I cried and you left
and we played mega man
everything was okay because
nothing was real and
there was plenty of cocoa and popcorn for everyone
and he came home
my tears stopped
and there's always the scent of spilled cocoa
inside that memory.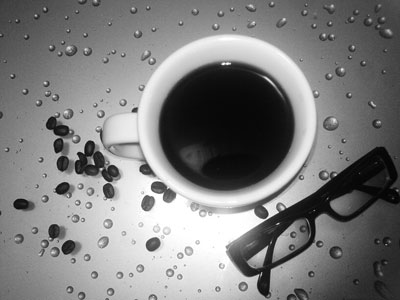 © Hannah U., Staten Island, NY