Theme for English 3
May 28, 2013
I am not the woman with brown bobbed hair and features
structured like a mountainside,
whose living room is shaded in swathes of coffee and chocolate,
where the dark amber of the floor lamp peers out from under a dusty skirt
and falls on the face that can't make shadows.

I am sixteen, female,
and of tawny cupboards and maple floors,
perfect for sliding on in socks,
and of white couches
(which are all too easy to jump off when you're bent on banging your head against the coffee table,
mom's words be damned)
shaded by the ever-drawn curtains, the deer sculpture I almost knocked over
and the candles on the sill we don't light.
The clutter of the empty glass jars my grandmother saves
to fill the cupboards.

I'd like to knock the screen out of my window some day,
climb from the roof to the recycling bin below
and run, run down the hills behind my house
to say hello to the grasses –
it's been a while, and it's time you're yellow –
to cross the dry pond where I used to trap fat tadpoles,
scale the flimsy fence
past the sharp sign that says: Private Property, DO NOT TRESPASS,
befriend the cows who scour the hill until it's bare and tan,
dot it black with their bulk,
and cry out to the bruised orange of the June night.

I'm not sure where
"out of me" is supposed to come from,
considering I hardly know where that is.
Maybe I can find it in what I like to eat (carbs),
Or hear (intermittent tinnitus), or touch (bubble wrap),
or where I call home. I'm not sure –
I once spent three months in Harbin when I was ten,
and home was sticky flooring, a combined shower and toilet,
five flights of stairs. Heat. A mongrel puppy off the street
and a glass-enclosed balcony,
And my mother called once. To ask
If the workbook was hard, if I was having fun.
There was a cat on the street that wrapped itself around my legs
at 9pm,
we breathed suspended humidity and the tinny whining of mosquitoes together
and I petted it,
and did not think of clean couches and linens and bedspreads,
or still air, or lawns,
as the fountains tossed their watery lights,
sprinkled the lovers on the pavement,
and I exhaled an urban breath.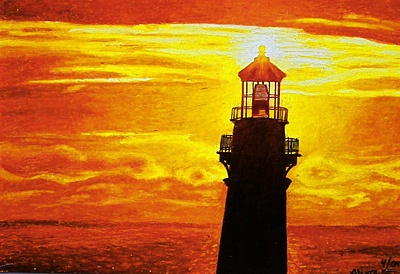 © Alyssa G., Charlotte, NC