How I Grew Up
May 20, 2013
It started with peek-a-boo
The memorable path of memories
Then came the Ring-a-ring-a Roses
Where we all tumbled down
Comrades in a sinking ship
Happy in each other's company
It was the time to tag now
Where we ran towards our friends
Oh I wish it wasn't my den!
Let's make it tougher for you now they said
Since you have now grown up
My friends christened me 'hiding tiger'
In the amusing game of hide and seek
A character that stayed with me forever
How I wish I hid no more!
Ham cheese ham burger
I guess we became lazy bums
Mario games took over that
Let's just sit while Mario runs.
Our parents pushed us out again
But now it was so competitive
Race is all they wanted to do
Race is all they did.
I miss the days of falling together
Seeing foresightedness of the coming descent
Yet smiling because we knew
We were in it together.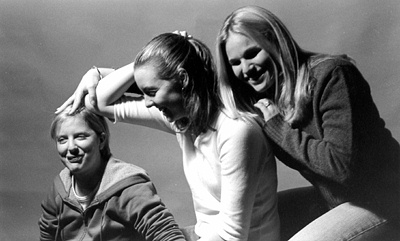 © Jeff A., Marblehead, MA