Transient End
May 18, 2013
Death is coming 
Shut down your shutters 
And rush inside 
No time to waste, find a place to hide 
Death is coming 
Fear thy foe
It's inching forward knocking at your door 
It's hungry and wants some lives. 
Be scared you
The unknown awaits
But wait, 
Isn't that so wrong? 
For the only permanence your life has seen 
Is the dawn of death 
At end of light
For songs end and beauty rots 
Only death patiently awaits to knock. 
Your soul is always ready for a stroll 
It traverses through it's many moods 
The mode never has any clue. 
Your real master is there inside 
Look deep and you'll find answers 
But you shall never know the whole truth 
Because for us petty persons
Too deep a thought 
Is as good as a lawyer manning a bakery shop.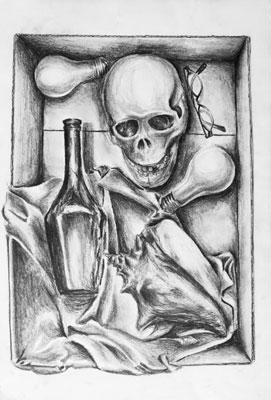 © Karen S., Norwalk, CT