Glass
May 16, 2013
Glass is such a fragile thing
Capable of withstanding bullets
But –
Easily shattered by the smallest pin.
It is a window
Easily seen through.
On, the other hand
Stand too close –
And it will distort your view.
Warping what you see.

The enemies, dirt and grime,
Will forever
Find their way onto the pane
So forever we clean the grime
Making it once again clear and clean.

The glass cannot stay forever.
A single crack is made.
Desperate, we seal it
Trying to convince ourselves that it is whole -
again
Another jolt breaks it again.
This time
it spreads into, a beautiful web,
A maze of the deadliest kind.
Memorized –
Watching as it spreads, spreads, out, out,
Until that final blink,
We realize,
And breath,
that final breath.
it all –

Shatters.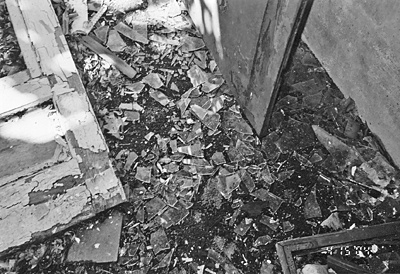 © Gary C., Pequannock, NJ