The Condemned Word
May 16, 2013
Religion.

Yes, see the fear in your eyes,
the disgust and the immediate
recoil
as you hear the accursed,
blessed word.

Religion.

Oh how you instantly know just
how weak I am
because of this word I live by daily,
and how I love it.
Oh how you hate it.

Religion.

Something whispered behind
closed doors,
an unacceptable, desecrated
reality,
it's my reality.

Religion.

The suppression of nature, of
impulse,
a fire putting out of the souls of the
carefree, and a burdensome
punch in the face.

Religion.

Why must you blame it for what
I have done,
or any other unholy, blasphemous
hypocrite?
What did it ever do, but try and find
the answers you seek?

Religion.

It weeps for the broken, and the desperate,
and yet the desperate break it
and abuse it.
Well I weep for those who would seek
to abolish
their only hope for love.

Religion.

You say it's some sort of unwholesome,
two-faced scheme.
Where is your evidence? Who is your jury?
Surely not the devil who
whispers in your ear?
No, surely we have not been so blind.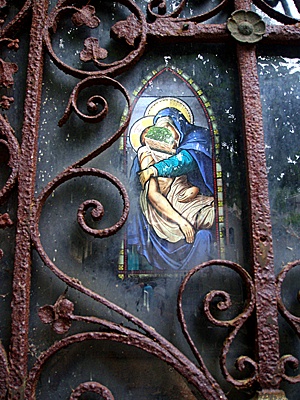 © Rebecca Y., Los Angeles, CA