Little Sister
May 13, 2013
When did she get so tall?

Her curls still red,
but ironed straight.
Straight as her confident shoulders.
They shift so slightly as she walks.
She walks with great big grown up steps.

Grown up steps?
Who taught this little girl
to walk so big?
Surely not me,
with my frightened trot
and loose puppy trips?
And her brother the same,
golden hair,
golden heart,
golden retriever gait.

She moves somewhere between adult and giraffe,
feet hungry for whatever
the future may bring,
that ambitious red head
reaching for the newest vision.

When did she get so tall?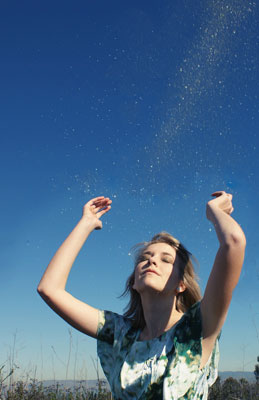 © Haley S., Long Beach, CA