This One's For You
May 12, 2013
This one's for you.
You outcast and hurt. You pushed from society and left behind,
Just cause of the way you talk, look, dress, something so unkind.
This one's for you.
You misunderstood. You judged quickly, after just one look.
You have a story to share, but your confidence they took.
This one's for you.
You who felt like there was nothing left here.
You who will do anything to stop the tears.
Anything at all…
But please hold on! Though it may sound strange.
There's a plan you'll find, in your late age.
A plan crafted carefully just for you.
So you can show this world what you can do.
Someday as far as it may seem,
You will rise up higher than any dream.
You'll push up high above the rest.
You won't be perfect but you'll try your best.
You'll be a flying, shining star.
You will see the beauty of who you are.
Don't ruin the plan; don't let it blow away.
You'll look back and see I was right, someday.
But right now you're just plain old you.
You may feel like that's the worst person to be, it's true.
Right now you may not have a reason to sing.
Right now you may feel like you haven't got a single thing.
But now you do.
'Cause this one's for you.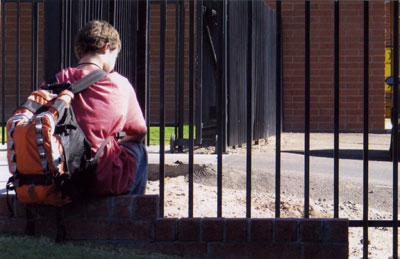 © Molly L., Phoenix, AZ