I have a secret
May 4, 2013
That's it. I can't take it anymore.
I can't take the apathy and the stink eyes.
No more patience.
No more playing games of words as bullets
and messages as smoke screens.
No way around it.
No way I am ever going to let you get to me.
No way I am ever going to let anyone get to me.
Never again.
Never will anybody get the chance to understand my pain.
The depths of the pit that is my mind
are now restricted,
closed for repairs.
Workers going up and down
my memories
are looking for scraps of my sanity
and the words with which I have nothing to do but print.
Click click click goes the keyboard. But the memories won't come out. Locked away forever they stay in hell's deep.
Heaven, is nothingness.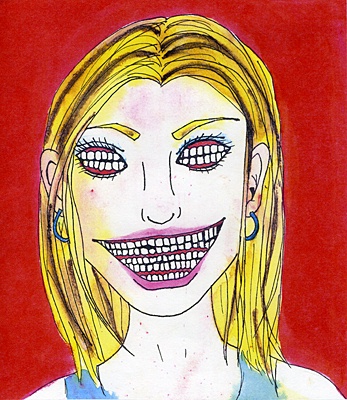 © Emily M., Milford, CT