"Hello."-from the Sky
April 24, 2013
The sky above was bright red,
infused with brilliant shades
of pinks, yellows, and purples.

The sun was off in the distance,
hugging the horizon.

One, Two, Three! There I was
looking up into the night sky.

The sun was gone. The bright
reds, pinks, yellows, and purples
were gone too.

But, a tear shall not be shed
for tomorrow the cycle will
start all over.

The blue skies will say hello.

The clouds will give a wave.

And the sunset will bid a farewell,
till you are left standing in a dark abyss, waiting for the cycle
to start again the next day.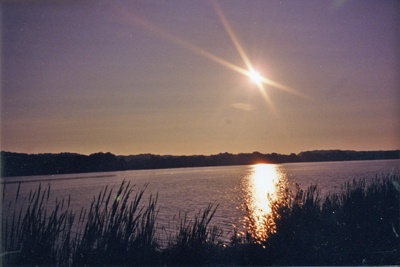 © Gabrielle C., Struthers, OH