Horrors of The Darkness
April 29, 2013
Whispers of the darkness,
Horrors in the hallway.
Scared of the silence,
When theres nothing to say.
Descending into shadows,
Faces of the guilty.
Thoughts of terrors in my mind,
Slowly devouring me.
Alone in your room,
Darkness overcast.
Trying to not think of the bad,
And fall asleep fast.
Torturing yourself in mind,
Thinking what could be.
What really may be there,
But what you can't see.
Before you go to bed,
And turning the light off.
You think that now it's dark,
They come out of the loft.
Then you jump onto your bed,
Thinking you are safe.
Covered in your blankets,
Keeping all hope and faith.
Under the blankets your feet,
And above the blankets your head.
Keeping your feet covered to make sure,
You won't get dragged under the bed.
But at nightfall in the silence,
Right before you rest.
It is dark so you can't see,
What happens in the darkness.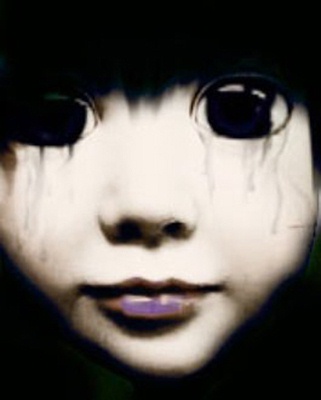 © Stephanie C., Gaithersburg, MD