Hidden Heroes
April 28, 2013
They stand all around us,
Blending in with the crowd.
An average person on their
way to their average job.

Just a mother,
Carting her kids around.
Just a father,
Kicking off his shoes once he's home from work.

Only a brother,
Throwing a ball to his dog.
Only a sister,
Chatting on the phone with her friend.

But there is something different,
Something... remarkable, extraordinary,
About these average, everyday people.
They are our hidden heroes.

No, they don't wear a cape.
No, they don't have super powers.
Yes, they fight crime.
Yes, they keep us safe.

Some wear fatigues;
Others, a badge.
Some save lives.
Others fight for them.

They are the silent ones,
Ever-ready to help when called upon,
But never revealing themselves otherwise.
Humble heroes,
Hidden heroes,

Our heroes.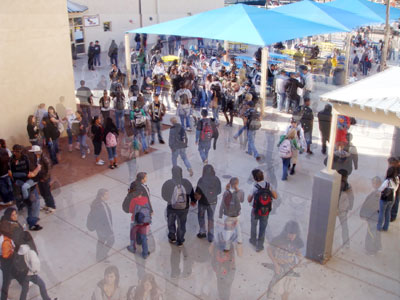 © Sergio S., Buckeye, AZ