Besos
April 19, 2013
Your lips are hungry
for my labios:
they are wet with thirst
and warm with hunger;
your labios drip of
ravenous passion,
uncontrollable and
unsatisfied until
I am yours
and become part of you
—un cuerpo—
one body unified
by an untamed force
that neither one of us
can easily explain.

Besos on my forehead—
Besos on my lips—
Besos on my neck—
Besos on my chest
and abdomen
until you've reached
my ....

And as much as
you repeat te amo,
I must ask you,
Do you mean it all?
Or am I just another
cuerpo for you to lust
for thirty minutes or so?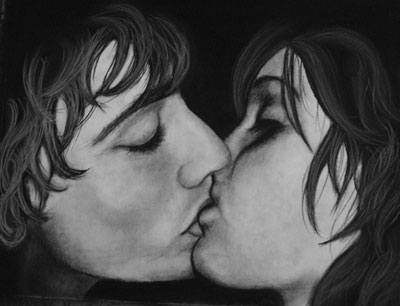 © Anna Y., St. Robert, MO