Jordan
March 25, 2013
I have that kind of dog,
who knows exactly what to do.
He knows between men and woman,
and the different between me and you.
But he's not just a dog,
he keeps me on my feet.
I need him just like,
a heart needs a beat.
And without that beat,
the heart would die.
And without my dog,
so would I.
Because my dog,
is like a best friend.
And he's worth every penny,
and all the time I spend.
His name is Jordan,
and his eyes are brown.
He likes to run,
all around.
I taught him many things,
like how to sit.
To jump and a give me his paw,
and to never quit.
Last year in the summer,
I taught him how to climb a ladder.
I feed him myself everyday,
but he doesn't get fatter.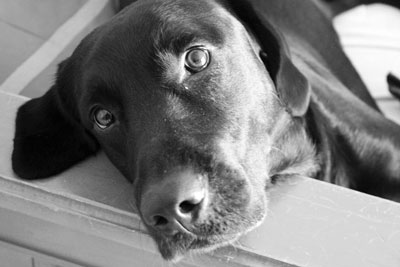 © Lindsay L., Snohomish, WA