Being Teased at Twelve
March 7, 2013
When I was twelve
the boys would tease
that I was not like
them—they'd accuse
me of being different:
I was not like their
kind, alike to other boys;
"You are not the same:
fags are not like men
—they are not men
at all…Hell no!"
And I'd feel less of
the man-boy I was.
"Queer, queer, queer,"
they'd chant, and
the word stuck to me
with some invisible
but painful glue.
"I bet he has no pubes,"
one would say;
"I bet he is just a little
girl underneath all
those boy clothes!"
the other would claim;
then they'd all laugh
at me, making me feel
less human than I'd
already felt; they'd
press their tongues
hard against the insides
of their cheeks, when
I'd pass by them,
never understanding
the secret joke they
all understood and
giggle at like several
schoolgirls. Once,
they stripped me
of my pants to make
sure, I guess, I
was a boy, while I
wept; no boy should
ever suffer that
cruel humiliation
from their own peers,
the boys he plays
with, the boys
he shares thoughts
and dreams with,
the boys he trusts,
the boys he thinks
like blood brothers.

No one understands
—no one ever wants
to understand why
other people aren't
like them, why people
live different lives
unlike their own,
why other people
choose a separate
lifestyle to live
regardless of the
prejudices of their
fellow human beings
—no one dreams of
being judged or
discriminated for
being different, but
then again, no one
ever dreams of
being abominably
different from
their fellow
brothers and sisters,
children of the
same father.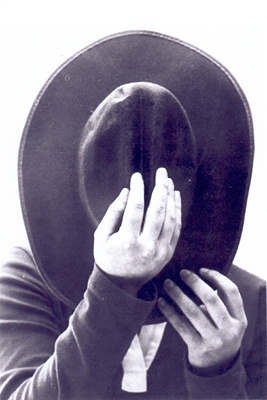 © Christine W., Waynesville, OH