Good Luck
March 20, 2013
I don't dare say your name, for what might I hear?
When I stutter it out loud my body shivers in fear-
It's sleek down the spine but cringes at the ear.
I'll avoid your face, for I know what a sight.
It's like walking with my eyes closed and searching for a light.


The silence in your voice says you've got nothing to lose, that's why you do things I'd never choose.
You're on a tight ripe above water, but you can't even swim.
While inching your way to the other side, a tear rolls down, you're starting to cry.
That's not the sad part, my dear friend, for our friendship has come to an end.
I can't help you because you never helped back, so your on your own, I've strayed from the pack.
Good luck with that and good luck with this, you're something I may not even miss.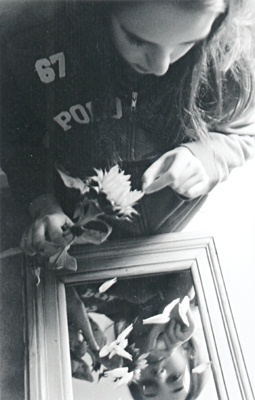 © Cerys W., Marblehead, MA