The Void
March 20, 2013
And I wish for a love like yours
sweet words
exchanged through the hands like
passing glances.
I can have nothing

but my own:
my silence and my solitude
and I cannot reach out to you,
worlds away, and you are
the ship that floats

in the sea of me when
all other have sunk, been consumed
by the waves of empty endless that I toss overhead.
Sleepless nights belong to you and the curve
of your jaw like the fear that traces
your eyes, echoes

of mine. In love,
No!
Out of it, and I have never known but the cold
eyes and cold looks and fakes smiles that reach the corners

of this room. Fill me, but you cannot.
I, the void, the barren moon.
Barren, barren, barren …
Oh, how I wish.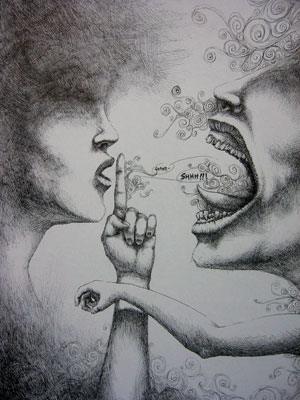 © Andrew M., Apple Valley, MN