Grandfather Clock
MAG
February 6, 2013
White meat or dark meat? Mashed potatoes
or stuffing? Foil-wrapped candies
snatched stealthily (a pirate's booty)
from the square-cut glass
bowl by the front door:

who wants a roll? gravy anyone?
sockless feet padding over the Brillo pad

carpet runner while the din of adult chatter dances

into the dark hall like women

in red dresses

Bright tables with
bright faces and candles,
bright, too, dripping

dripping d r i p p i n g
childhood down to its blackened wick
Jesus, Charlie, put the damn camera down,
what is this, the zoo?

Between aunts, the bright orange cackles,
(I'm hungry. Me too.)
if laughter was painted
onto this tablecloth

like a mural of years at dinner
pass the salt, pass the breadbuttergravywine
and inches
of paint,

bold stripes & d r i p s m i s t a k e s
dong dong dong dong

dong dong dong dong

of the clock

like the rings of a tree on the table

time passing

Come Lord Jesus, be our guest, bless this food that Thou hast given us, Amen.

and me,
quietly
painting my own little square:

a secret design i already
forget a color i can't quite recall.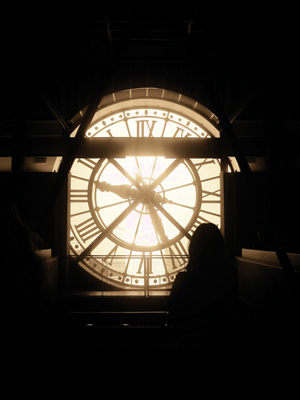 © Treza R., Kalispell, MT