You Carried the Cross I Wear
February 12, 2013
Lightning struck the earth in a beautiful array, a vast and marvelous display.

And the trees bent toward each other, meeting in humble embrace to the ground.

Withered, they created a path to the sky — a hill — a mound.

And all the people threw their hands up to cover it all, your mountain, built by the Fall.

The hill you walked on painfully, with feet bare, and on your back was the cross around my neck I wear.

The hill rose higher, you cried, and the crown pressed farther down and you died.

All the while we watched — waited — for the storms to be abated.

And when the lightning fizzled and the darkness came, you stayed there just the same.

When all of a sudden the earth split in two, the fury of heaven unleashed for you.

Your thorns were lifted, your body wrapped, we lamented a king death had finally trapped.

And then I saw, and my heart filled with fear, your hands pierced and you standing near.

A god among men, you walked among us, you came and carried us, you love us.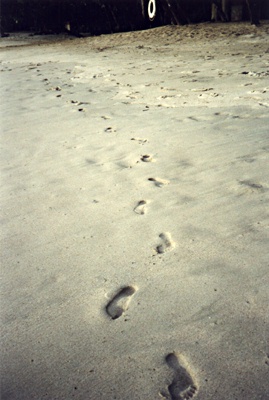 © April W., Rogersville, MO