Fragile Me, and You
February 2, 2013
Chase after me. And maybe after a while I'll let you catch me.
Catch me, love. And maybe soon I'll let you see me.

Look at me. I am waiting for you, have always just been waiting, waiting for you to care.
See me. Don't just stare, know me. And maybe someday I can return your gaze.

Touch me. I could let you do that...
Gently, for I might break. And please don't ever leave me.

This is a fragile bond, after all.

I reach out a hand, slowly. I might shatter.
I skim the surface of your skin and watch your eyes. You might feel that.

But you're not moving, you don't touch me, though I let you in. You don't even try.
And here I thought for a moment that you might care.

But no, it was always me chasing you, after all.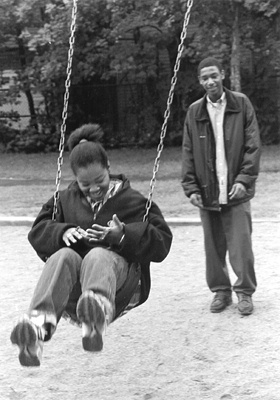 © Yaniris M., Boston, MA