A Whirwind of Colors
January 15, 2013
White light thick as blood envelopes me.
it's cool mist staining my skin
I feel claustrophobic, breathing is unattainable.
everywhere I look there is color
from white to red to blue to black

Pulse, red
Strain, blue

everything labeled with a color
they shade us humans
Saving us from our true pigment showing
white does not always equal pure
I am deceived

Pulse, red
Strain, blue

I do not understand
yellow and blue make green
but does that green define who you are?
are you truly yellow? Blue? Should I just call you a chameleon?
All of your colors are choking me.

Pulse, red
Strain, blue
Black.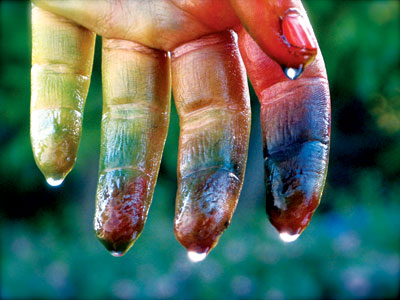 © Allison F., Menlo Park, CA