Your Weary Hands
January 5, 2013
Your weary hand,
Full of age,
Wrapped around mine
As if I'm a cherished gift.
As if I deserved this praise.
I know I don't.
My hand touched your hands softly,
Patted them down like a dirty Carpet.
Your hand tightened around mine.
A herd of sweat galloped far away soaking your wrinkled palm;
Soaking with those tears that can't bear to lurk down my face.
Tears that slip down and break Like glass.
They shatter with the secrets that Are hidden
Till the day your hand turned dead Pale.
You let go.
The secrets fell from your lifeless hand into the open.
There lands on the marble hospital floor your ancient house keys.
The smell of beer stenches up the Bland hospital room;
The beer I drank inside his vast house.
The house you came back to Thinking you were robbed
When it looked like the ruins in Rome.
With those bare hands you hold Dearly,
These hands are capable of more;
Holding dirty secrets.
I can't say I'm unconditionally Sorry,
But I can hold your hand one last Time and squeeze;
Squeeze all the secrets out.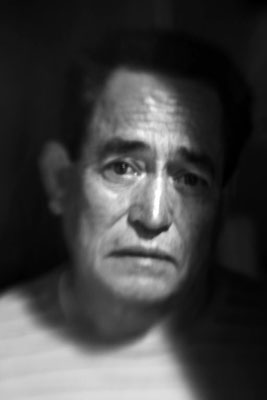 © Adam P., Goleta, CA