Language is a Virus
January 3, 2013
Language is a virus
It consumes to a length
To where the being transforms
To something different
To something from here and beyond
Taking bits of you and someone else
To make another whole.
One of words and tongue
That beats and breathes
A creature of the world
Born and rebirthed whenever you open your mouth
So watch what you say
Pace yourself
A heart can't beat too fast or too slow
A creature can't stutter a breath
Or blur a step
Falter and drop
Like a subtle cliff
That finds you when you fall
Sweeping you off your feet
And bringing you down
To a river full and fast
Ground; packed soil
Breaking your being
Tearing you out
Your momentum goes down
And yet you come up and out.
Watch what you say
The creature you create
It will consume and destroy you
Or build you up and raise you high.
Keep your mind open
Your hands empty so they can know full
Read and listen
Use your brain
Let your creature grow.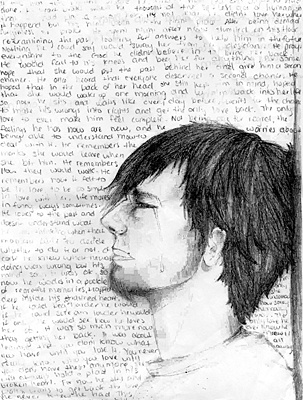 © Annie M., Columbiana, OH