Go Forth With Freedom
January 3, 2013
Go forth with strength
Conquer and renew
Fallen buildings
And fallen people,
Save light
By using shadow.

Relinquish your weapons
By the bow you have drawn
Let the arrow fly
And pierce through
And through
Into the heart of the mind
Where breath is taken
And let go.

Renounce your name
And that by which you are fighting for
Your cause is lost
But still you bleed
And seep to the earth
Soaked up and brought back
In a smaller, more gentle
Human being.

Resign your place
For soldier, the battle is done
Let pass by which you have committed
Therefore let commence
The peace no longer broken.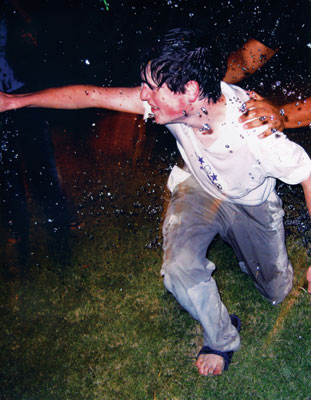 © Caroline H., Stephenville, TX