Between Jerusalem and Baghdad
January 3, 2013
Between the two
Unfolds a tale
Old since BC
Land claimed by many hands
None belong
Two never make one.

A saviors land
A dying land
The old religion and the new
Ideas that form and evolve
Outweigh the closed minds
Suffocating the unspoken tongues.

Among those ideas
Ones of greed-
Sweeps hearts to broken pieces
And souls shatter like dropped plates.

Till the psychosis develops
Like a child,
It takes steps,
Learns words and phrases,
To interact with others,
Infecting and dissecting,
Turning the mind away from the heart.

Time turns miles to footsteps
A giant runs to gape the land
So that we the ants must fix it
Carrying more than 10 times our body weight
Breaking each other to fix problems not belonging to us,
Fighting a war that is not ours to fight.

Why not sit back and watch?
The pull apart and break down?
Use fancy cameras to slow it down and pull it apart?
Because we are not ants,
We are humans,
We have hearts that beat,
Fears and dreams,
And we will not watch as one
Destroys another.

It is not our nature

And it never will be.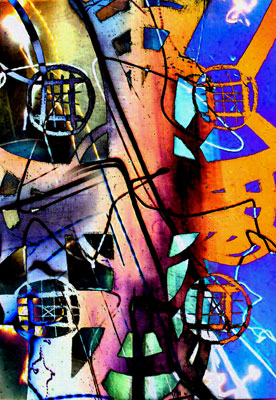 © Caitlin D., Tyler, TX