Minus 16, Ohad Naharin or Written in the Back of a Liquor Store (Version A)
December 15, 2012
I would have been greeted with
laughter, condolences;
sympathetic
somersaults. Still, she
wasn't gone
until the
pedestrian coiled church.

Inside, the stairs were
slow. Molly's hand was a
grenade. I saw the face
surrounded by flowers. And it was
real. And the tears
leaked.

A casket of
quiet; a pink
leopard print shirt. It was her
there--deep under that; placid,
unmoving.

After
we breathed down
uncertainty. And
failed to continue on.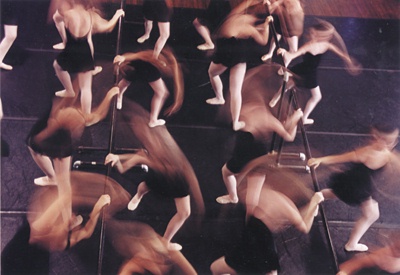 © Sophie K., Cambridge, MA